Finally … back in my favorite spot for 4 days to hike, cycle and relax: Winthrop, Washington. Today (Graham's birthday!) we enjoyed everything the valley has to offer, from a scenic hike and leisurely bike ride (to Twisp) to some shopping and a wonderful dinner with a view of the whole valley.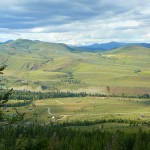 It doesn't get any better! Another 2.5 days in the heart of the Methow Valley before returning to Canada, with the added bonus of our friends stopping over on their way to Seattle on Sunday. I might just have to take Val on my new discovery (a scenic trail run, based on the recommendations from some friendly locals).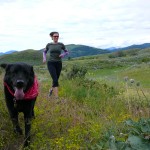 Kootenai is loving it (see pictures) … so am I.