As I am sitting here on Sunday evening with my tired legs elevated, I can't help but smile as I think back over the last three days. How lucky I am! The hike on Friday with Mona, Lisa and Bev was described in a previous blog post.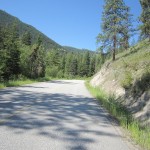 Yesterday, 18 of us cycled the Green Mountain Ride (a 90km loop from Penticton through one of the most scenic areas in the Okanagan). We had perfect weather and lots of fun. And the food after the ride tasted sooo good: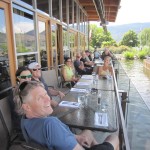 Today, we finished off the active weekend with the regular Sunday ride, enjoying a warm day and 5o social kilometres. Does life get any better?