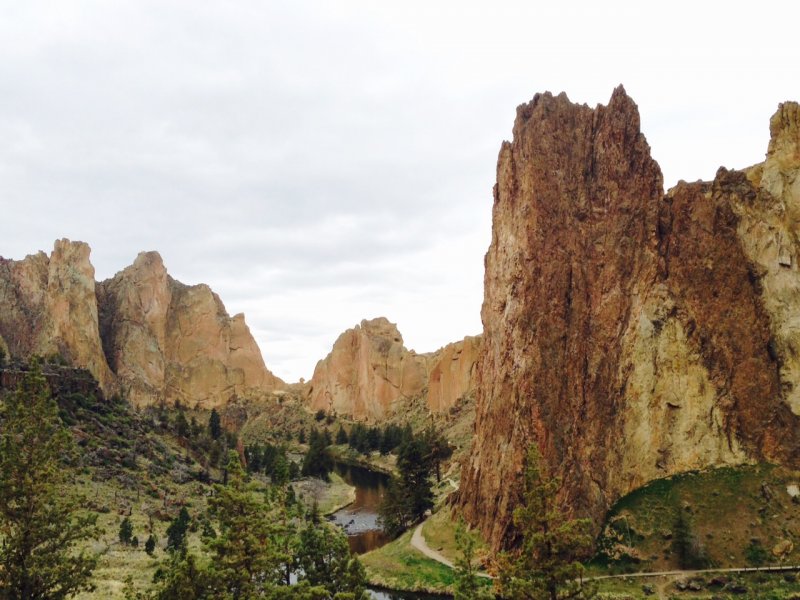 If you have never visited Bend, Oregon, put it near the top of your list. It is a fantastic place to visit. Take my word for it. If you like hiking, skiing, running, paddling, walking on lava or just scrambling up a steep mountain or admiring a waterfall, it's a must-see for you. I'm not a mountainbiker but I hear it's paradise for adventures on two knobby wheels as well. Oh, and lots of coffee shops and breweries. One of them even makes a dog beer! (sadly, I didn't make it there; my dog is still mad for not getting a chance to try it …).

Want proof? Check out the pictures.
Staying in the old historic district right next to downtown, I had everything important in walking distance. Coffee shop, raw/vegan smoothie store, brewery and pub, REI, the river, trails, bakeries. One of the fantastic places I wish every city would have is the vegan fast food joint Next Level Burger. I'm seriously considering bringing this to Canada … it tasted amazing and I'm still missing the vegan milkshakes! Delicious and plant-based is possible.
Go and visit. You won't regret it. I heard they even have open water swim events in the summer. Until the lakes warm up, the local Masters group is a fun place to maintain your swim training.