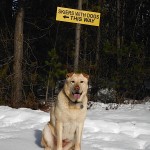 … or what this is supposed to be, since it for sure hasn't been a regular winter! We had a bunch of snow in January but nothing white has really come down since. The xc ski trails are slowly melting away, and we are getting close to the end of a ski season that usually extends into April. Strange!
Maybe fittingly, I focused a bit more on trail running through the winter and completed the Orcas Island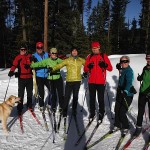 50km race at the beginning of February. Check this awesome video … giving you an idea of the wet and steep course! With plenty of vertical climbing on skis and the treadmill under the belt, the vertical was
manageable but the muddy conditions made it rather challenging.
So it is time to get the road bike out and start training for Ironman Whistler in July 2015 …