For the first time in 12 years, I will be spending Christmas in Germany. I certainly need to see my new nephew but also surprised my mom for her birthday on December 13. It was so much fun, watch this video to see her reaction … we have been laughing our heads off about it for days now 🙂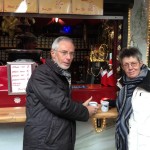 It is a different world, as anybody who knows both Canada/US and Germany can confirm. It is even more significant around Christmas. While North America has lots of lights and decorations (and full stores!), the celebrations are a bit different here: Christmas markets, standing outside with a Gluehwein, friends stopping over for coffee unannounced, lots of concerts (inside and outside), theatre plays, and of course good food! I will have to be careful not to "roll" back to Canada with all these home-made cookies and chocolates around!
Really enjoying the time here, even though I'm missing the skate skiing (it has gotten too warm here for any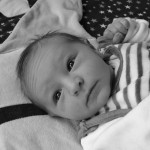 snow but I might hunt some down in Switzerland this week!). Lots of snow back in Kelowna and Winthrop so I'll be ready to hit the trails upon my return.
Have a great Christmas everybody! We will be celebrating with 2 month old Arne under his first Christmas tree …