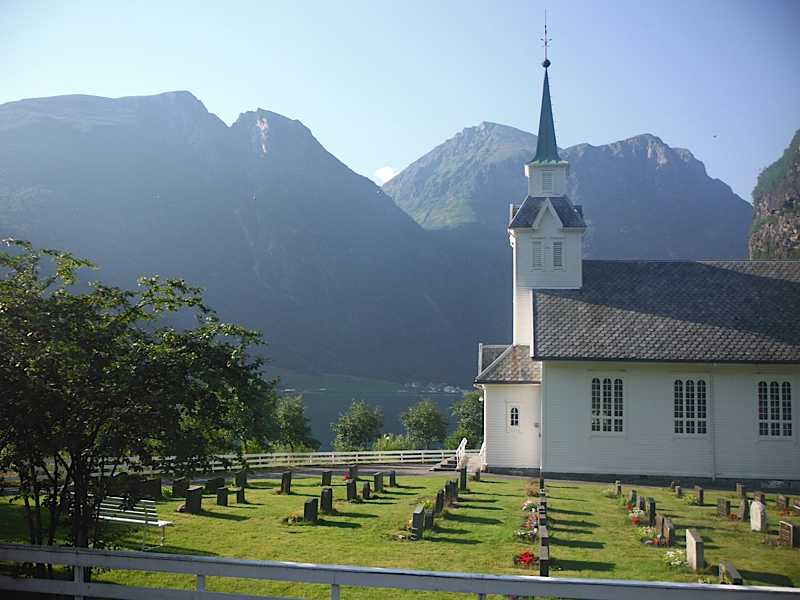 Apologies it has taken a while to get all the Norway photos online. It was a big trip, created many memories and many many photos. A selection of the best is now online in the Gallery!
We had an amazing time! Our first week in Tromso – where the sun never sets – was amazing (check out this video from the Midnight Sun Marathon there, taken approximately 11:30pm on June 21). Stine and Otto, our new friends, were wonderful hosts who shared their cooking skills and cabin on an outer island with us. I just wish I could have spent the whole summer at this "cabin" (I am using this word loosely as it is more of a supernice home than a cabin in the Canadian sense!).
After short stopovers in Copenhagen, Stockholm and Oslo, we started exploring the fjords and mountains of Norway. It was wonderful to have my parents join us for a week, first in a royal vacation rental in Beitostolen (I think we counted 20 beds in 5 bedrooms and with 3 big bathrooms) and then in Bergen for two days. When they left for home, we continued with hikes and exploration all over central Norway. We learned that Norwegians don't think much of actual hiking trails … they just paint red "T's" on rocks and scramble straight up any mountain. Hiking highlights were the popular Besseggen Ridge Trail, the hike up Saksaklepp with nobody else around, and our hike with Stine and Otto near Tromso. We also took the Flamsbana from Flåm to Myrdal and back.
While some fjords get a lot of cruise ship traffic, we enjoyed the smaller and lonelier experiences. For example, relaxation comes easy in Bjørke, a small village at the end of the road. The scenery was gorgeous everywhere but the Sognefjellet, Norangsdal valley and Hardangervidda stand out (check out the pictures). We also had a great time catching up with Sissel and Scott in Oslo. What a perfect city for xc ski enthusiasts! Everywhere we went, the far advanced bike culture in Europe was evident (maybe most of all in Malmø on our last day, on a city tour with Steve).
If you get a chance, go to Norway.