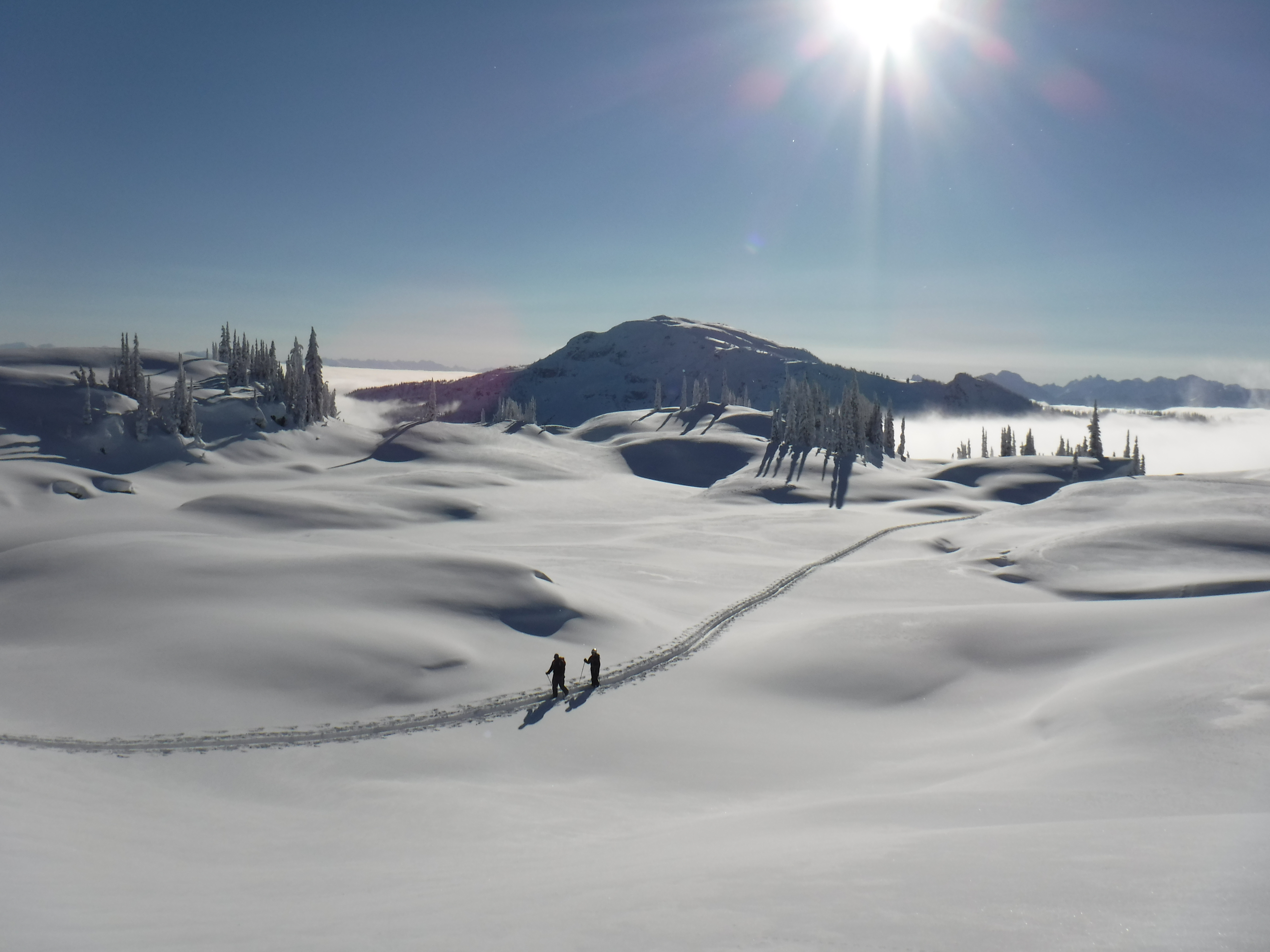 It just doesn't get much better than being at 2000m, in the sunshine, with lots of powder in all directions. As much as I love skate skiing for the workout and the social aspect, backcountry skiing is pretty special and always puts a smile on my face. No crowds, no noise, just peaceful white.
On the last day, I split from the group to do a fast & furious, relatively flat solo trip to Chainsaw Massacre … Movie here!
Check out the newest pictures by clicking on the Winter 2017 Gallery ….