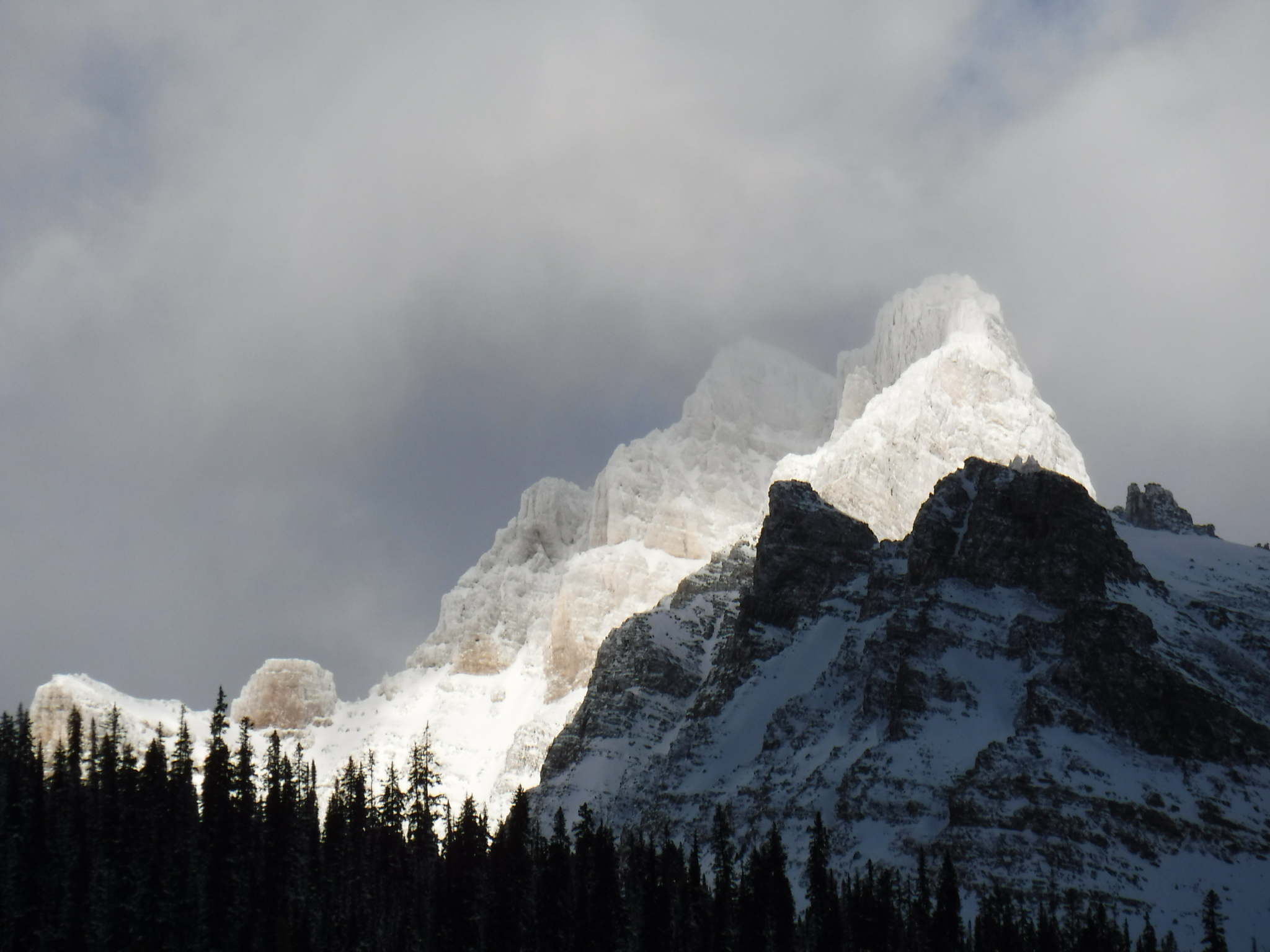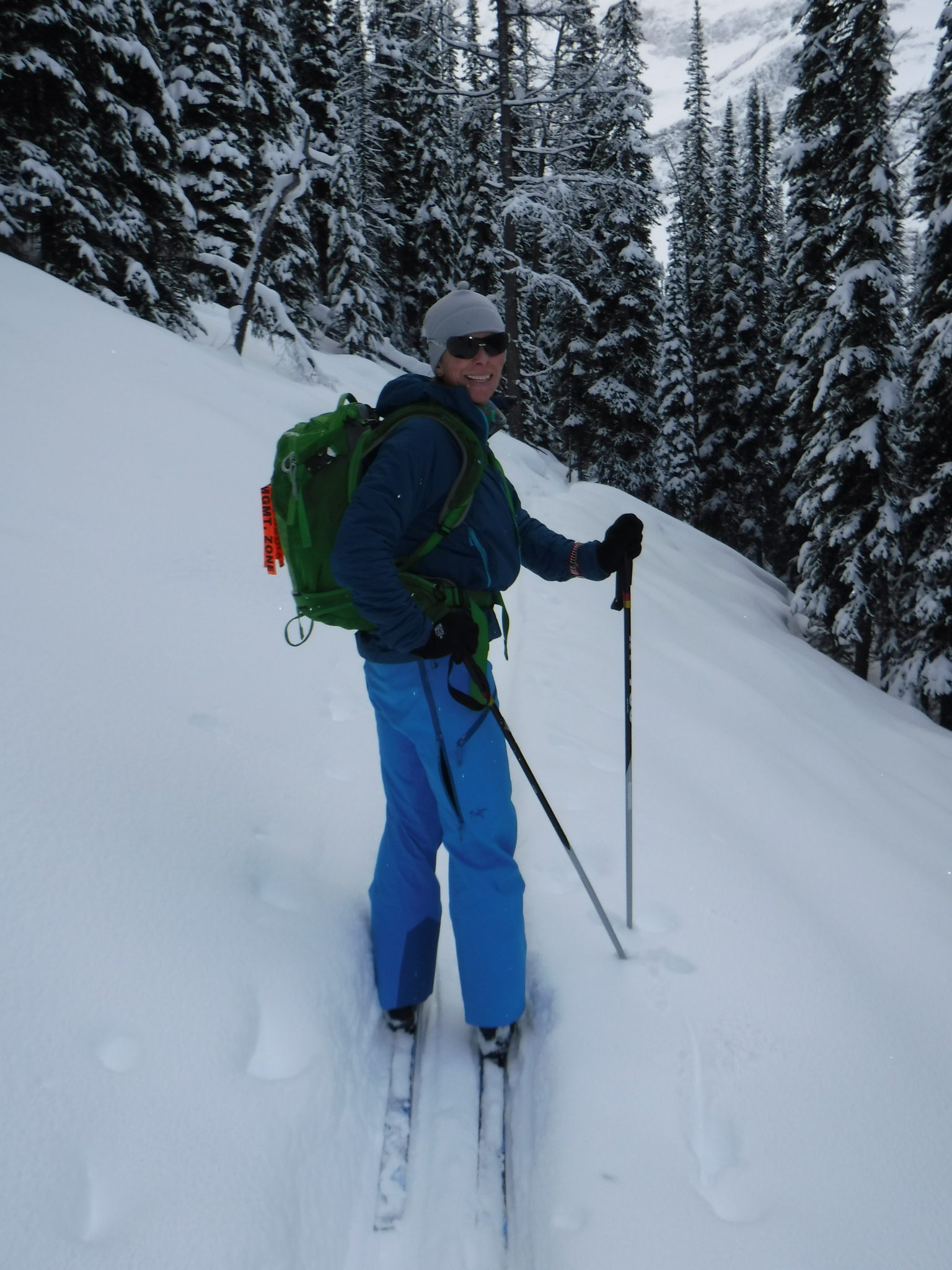 Wow, it has been a very white and cold winter so far! I'm not complaining … I know I'm in the minority here in Kelowna where most people complain about snow, go south for the winter or otherwise "hang on" until the spring comes. I, on the other hand, love snow. I get excited about every xc ski or backcountry ski outing. Why not … great exercise, fresh air,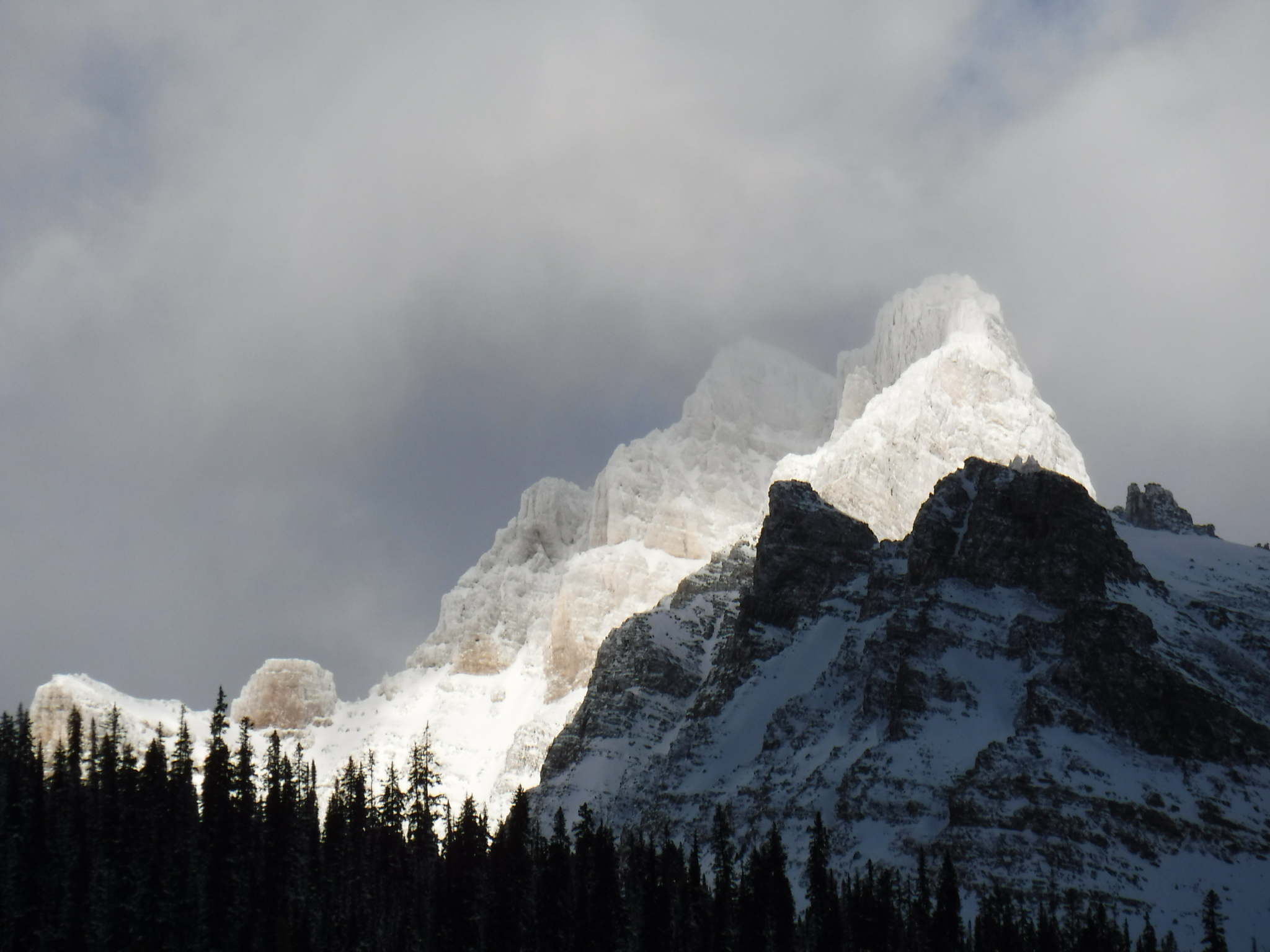 peaceful and meditative.
After the backcountry powder ski experience in December at Sol Mountain, we have continued the "Play in the snow" theme with two nights at Lake O'Hara hut as well as multiple day trips to the backcountry Gem Lake route at Big White (two of those were solo trips – also a good experience!). Now it's time to get excited about upcoming trips to Rossland, Wheeler Hut, Asulkan Cabin and the grand finale, the Bow Yoho traverse in April.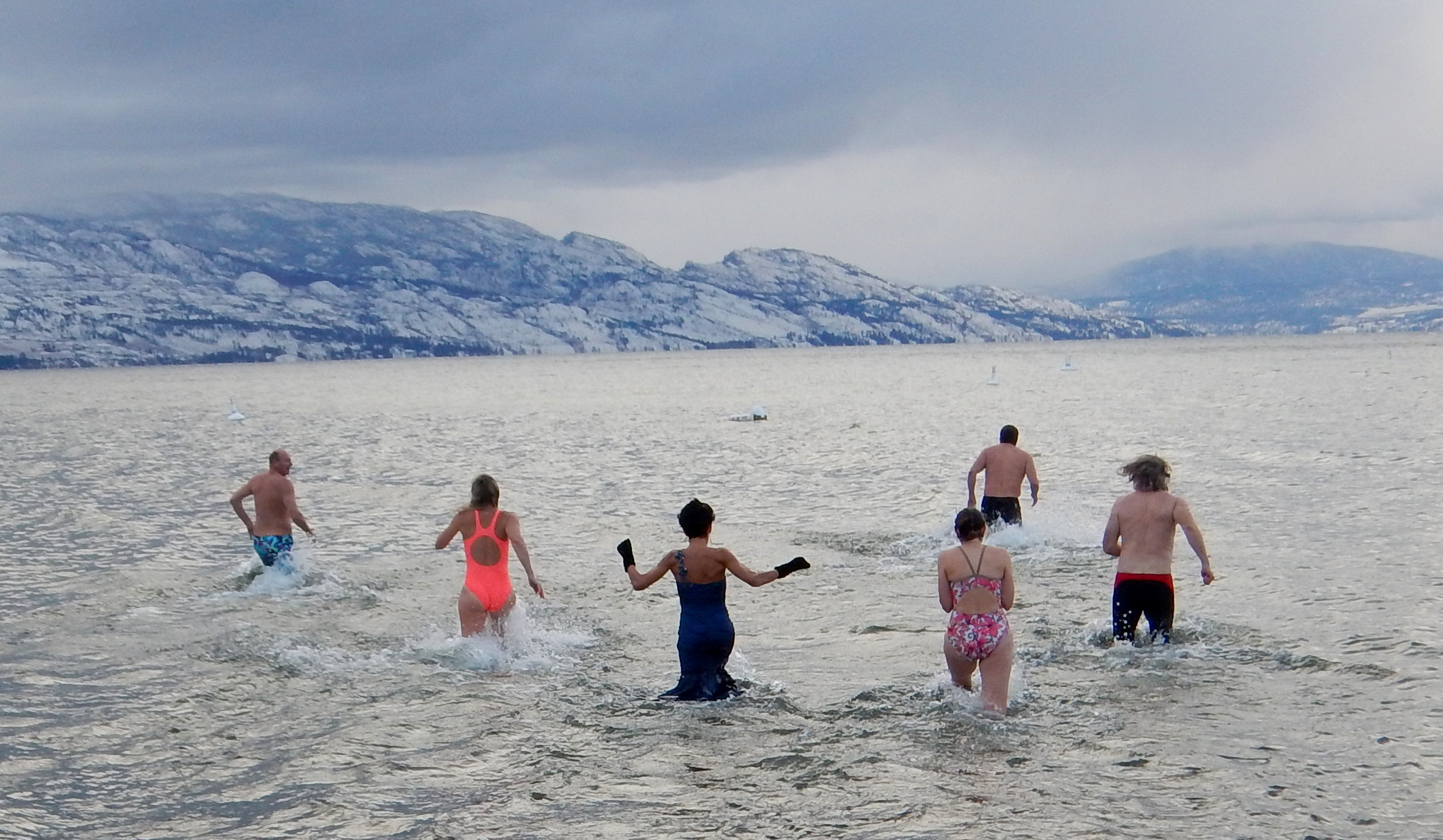 Then, and only then, will I be ready for spring 🙂
Oh and yes, we did go swimming on New Year's Day!