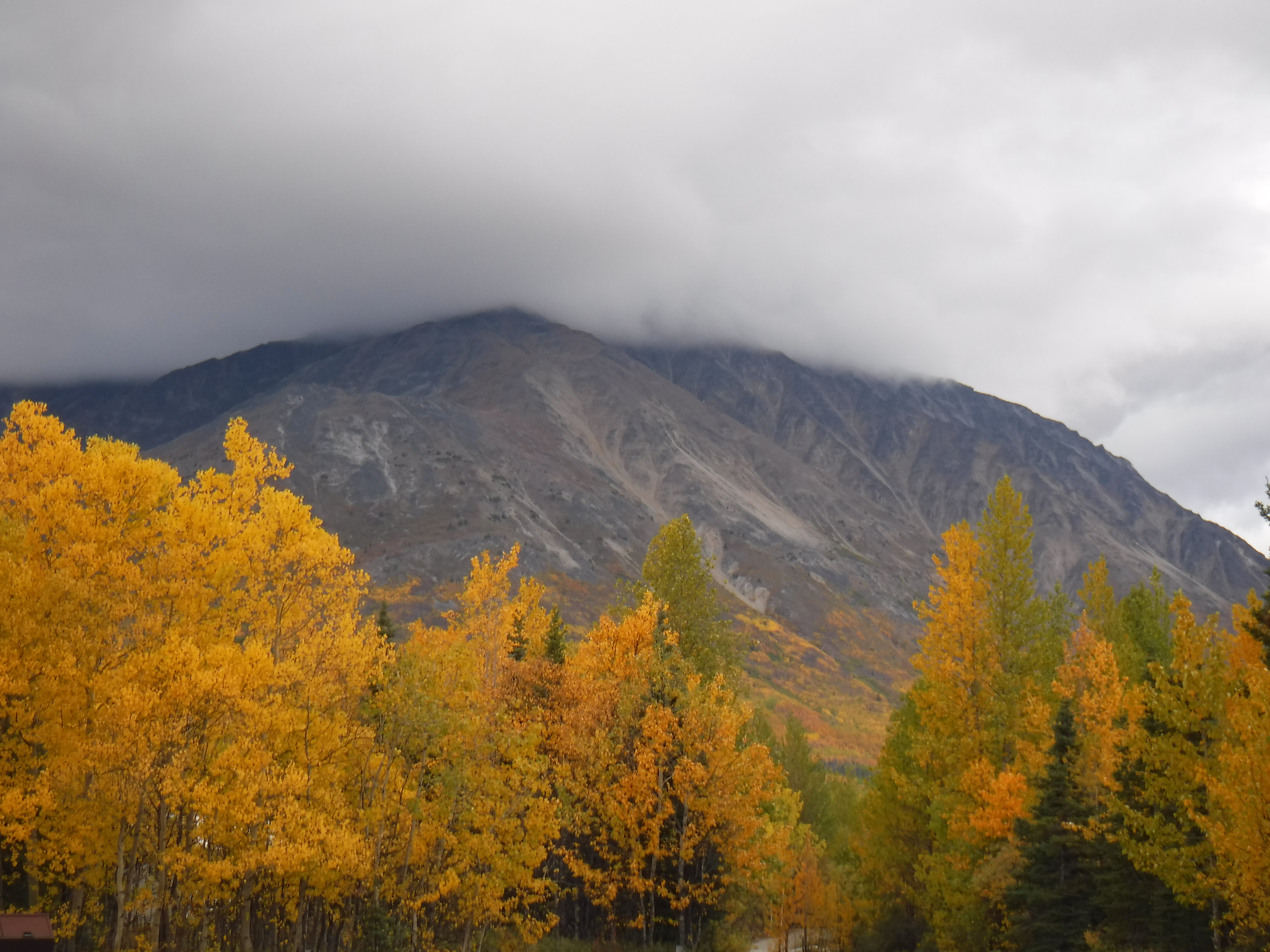 Before you get into your motorhome and drive for 4 days, just to get to the end of BC, you have no idea how big this province is! Okay, so it is possible to make it to the Yukon border faster but we usually limit our driving to 300-350km a day. A 17 year old motorhome is no Ferrari!
The further north you get, the more space you have. Less roads. Less cars. Less towns. Everything seems to slow down a bit and the wildlife becomes more abundant. Then you enter Yukon and everything is even grander and wider. After all they call it "Larger than life"!
Our trip to explore the northern reaches of BC and Yukon did not disappoint. The scenery was spectacular, with glaciers, mountains, rivers, lakes and beautiful fall colours. Make sure to view the gallery here!
In comparison, Yukon seems more pristine than BC, missing the destructive logging and mining activities. It is also much cheaper in all aspects of daily life, including campgrounds (just ask the Yukoners (?) about BC prices …). I would be curious to experience the winter up north …
If you are planning on doing a similar trip, here are our favorites:
Tatshenshini area between Haines AK and Haines Junction YT
Drive from Carcross YT to Skagway AK
Scenery between Watson Lake YT and Whitehorse YT
Summit Lake/Stone Mountain area in Northern BC
Camping at Meziadin Lake Provincial Park
Camping at Million Dollar Falls Campground YT